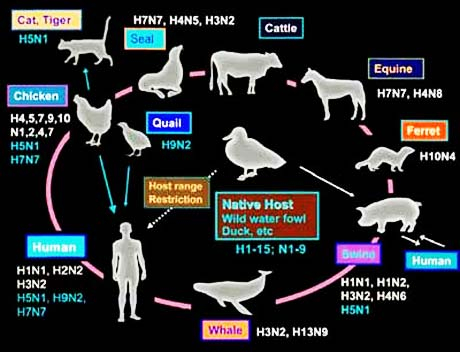 World Medical Conference : AVIAN INFLUENZA: AND HOMEOPATHY?
There are changes taking place in the international homeopathic medical community. The first WORLD MEDICAL CONFERENCE on the theme 'Homeopathy and Avian Influenza' took place in Paris on Saturday 19 November 2005.
This day was organised under the aegis of 5 international homeopathic medical associations the IFCH (International Foundation for Clinical Homeopathy), the RLHH (Royal London Homoeopathic Hospital), the ECH (European Council for Homeopathy), the AIH (American Institute of Homeopathy) and the IIHP (Indian Institut of Homoeopathic Physicians).
143 doctors representing over 25 nationalities were there, all with the same goal: to think about and put into practice all possible methods of care and assessment of homeopathy in terms of prevention and cure for Avian influenza. Several works will come out of these worthwhile discussions.
Read  the following press release produced at the end of this event.
AVIAN INFLUENZA: AND HOMEOPATHY?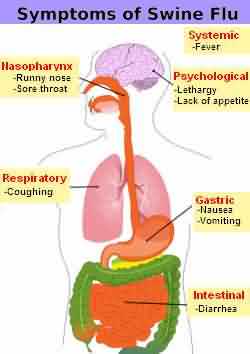 During its already long history, homeopathy has proved to be of use in serious epidemics or pandemics, such as cholera or the 'Spanish' influenza pandemic of 1918-19. During these pandemics it has shown itself to be important and effective, which, at the time, were clearly superior to allopathic means.
Nowadays, homeopathy is routinely used and prescribed for the prevention and as treatment for "ordinary" influenza with an effectiveness that has been recorded in several scientific publications*.
This explains why homeopathic physicians and pharmacists are being increasingly consulted about avian influenza: what can homeopathy do? On a preventive or curative level?
To try and answer these questions 150 homeopathic physicians representing the main medical institutions of more than 25 countries, met on Saturday 19 November in Paris, and came to a certain number of conclusions:
1 - Yes, homeopathy certainly has its place in a preventive strategy for the pandemic, in that it strengthens the defences of the organism due to individualised medicines, specific to each person, or to the more standardised medicines, traditionally used in prevention.
2 - No, homeopathy does not offer any "vaccine" contrary to popular belief. When it uses dilutions of vaccines, it is generally to overcome the disadvantages of them, not to replace them.
3 - Yes, homeopathy may well have its place in a treatment for avian influenza, taking into account its experiments in the treatment of "ordinary" influenza and in a certain number of viral or bacterial epidemics or pandemics. There are a certain number of controlled studies that prove its effectiveness. These studies are analysed by the "Cochrane Collaboration" international organisation which confirms that its action is definitely positive.
4 - Yes, all of the doctors and pharmacists present and represented at this international conference are determined to implement all possible means for the treatment and evaluation of homeopathy as a preventive and curative of avian influenza, in both in humans and animals.
5 - For this purpose, a scientific committee has been formed, composed of experts in the evaluation of homeopathy. This committee will be given the necessary financial means to implement studies, work and projects proposed by the different international homeopathic medical organisations. One million euros has already been allocated by the IFCH: International Foundation for Clinical Homeopathy.
6 - We have certainly embarked on this humanitarian venture with enthusiasm, but also with a great deal of caution. We are not looking for publicity. We only want to fulfil our duty and assume our responsibilities with the greatest strictness.
 

International Foundation for Clinical Homeopathy
Dr Marie-France BORDET
Chair

 
Royal London Homoeopathic Hospital
Dr Peter FISHER
Clinical Director
President of the Scientific Committee of the Conference

European Council for Homeopathy
Dr Michel VAN WASSENHOVEN
Research Coordinator

American Institute of Homeopathy
Dr Joyce FRYE
Chairman

Indian Institut of Homoeopathic Physicians
Dr Niranjan MOHANTY
National Chairman