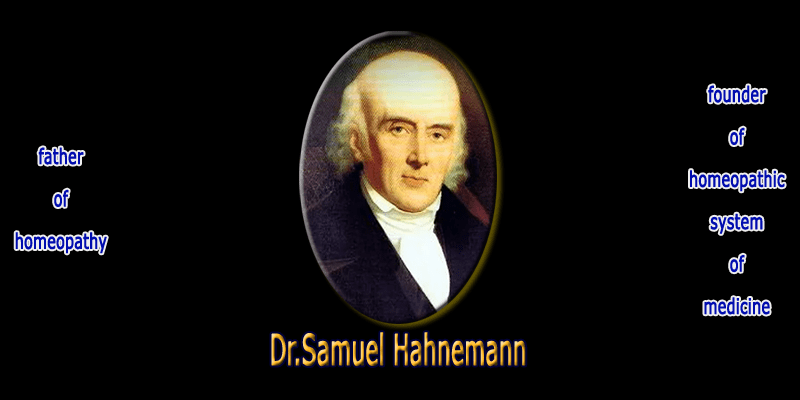 Homeopathy was discovered and developed by Dr. Samuel Hahnemann, a great genius in the history of medicine. Dr.Hahnemann studied medicine for two years at Leipzig. Citing Leipzig's lack of clinical facilities, he moved to Vienna, where he studied for ten months. After one term of further study, he graduated MD at the University of Erlangen on 10 August 1779, qualifying with honors. His poverty may have forced him to choose Erlangen, as the school's fees were lower. Hahnemann's thesis was titled Conspectus adfectuum spasmodicorum aetiologicus et therapeuticus [A Dissertation on the Causes and Treatment of Cramps].
Medical practice
In 1781, Hahnemann took a village doctor's position in the copper-mining area of Mansfeld, Saxony. He soon married Johanna Henriette Kuchler and would eventually have eleven children. After abandoning medical practice, and while working as a translator of scientific and medical textbooks, Hahnemann travelled around Saxony for many years, staying in many different towns and villages for varying lengths of time, never living far from the River Elbe and settling at different times in Dresden, Torgau, Leipzig and Köthen (Anhalt) before finally moving to Paris in June 1835.
Creation of homeopathy
Hahnemann claimed that the medicine of his time did as much harm as good:
My sense of duty would not easily allow me to treat the unknown pathological state of my suffering brethren with these unknown medicines. The thought of becoming in this way a murderer or malefactor towards the life of my fellow human beings was most terrible to me, so terrible and disturbing that I wholly gave up my practice in the first years of my married life and occupied myself solely with chemistry and writing.
After giving up his practice around 1784, Hahnemann made his living chiefly as a writer and translator, while resolving also to investigate the causes of medicine's alleged errors. While translating William Cullen's A Treatise on the Materia Medica, Hahnemann encountered the claim that Cinchona, the bark of a Peruvian tree, was effective in treating malaria because of its astringency. Hahnemann believed that other astringent substances are not effective against malaria and began to research cinchona's effect on the human body by self-application. Noting that the drug induced malaria-like symptoms in himself, he concluded that it would do so in any healthy individual. This led him to postulate a healing principle: "that which can produce a set of symptoms in a healthy individual, can treat a sick individual who is manifesting a similar set of symptoms." This principle, like cures like, became the basis for an approach to medicine which he gave the name homeopathy.
Development of homeopathy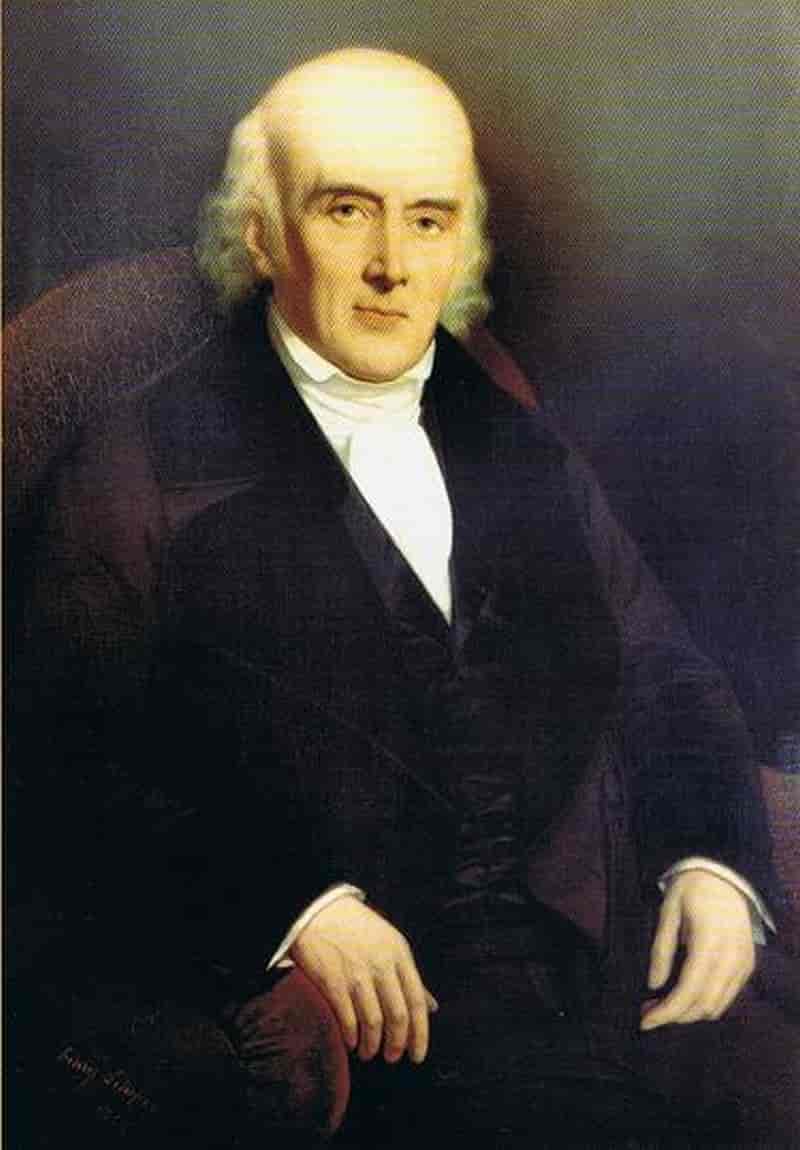 Hahnemann tested substances for the effect they produced on a healthy individual and tried to deduce from this the ills they would heal. From his research, he initially concluded that ingesting substances to produce noticeable changes in the body resulted in toxic effects. He then attempted to mitigate this problem through exploring dilutions of the compounds he was testing. He claimed that these dilutions, when prepared according to his technique of succussion (systematic mixing through vigorous shaking) and potentization, were still effective in alleviating the same symptoms in the sick.
Hahnemann began practicing this new technique, which attracted other doctors c.1792. He first published an article about the homeopathic approach in a German language medical journal in 1796. Following a series of further essays, he published in 1810, his The Organon of the Healing Art, the first systematic treatise and containing all his detailed instructions on the subject. The Organon is widely regarded as a remodelled form of an essay he published in 1806 called "The Medicine of Experience," which had been published in Hufeland's Journal. Of the Organon, Dudgeon states it "was an amplification and extension of his "Medicine of Experience," worked up with greater care, and put into a more methodical and aphoristic form, after the model of the Hippocratic writings."
The coffee theory
Around the start of the 19th century Hahnemann developed a theory, propounded in his 1803 essay On the Effects of Coffee from Original Observations, that many diseases are caused by coffee. Hahnemann later abandoned the coffee theory in favour of the theory that disease is caused by Psora, but it has been noted that the list of conditions Hahnemann attributed to coffee was similar to his list of conditions caused by Psora. The coffee theory has been described as "a good example both of Hahnemann's superior mental powers and of his occasional tendency to make up a grand theory from scant evidence".
Later life
In the Spring of 1811 Hahnemann moved his family back to Leipzig with the intention of teaching his new medical system at the University of Leipzig. In accordance with the university statutes, he became a faculty member by submitting and defending a thesis on a medical topic of his choice. On 26 June 1812, Hahnemann presented a Latin thesis, entitled "A Medical Historical Dissertation on the Helleborism of the Ancients." Hellebore, a number of species of poisonous flowering plants, related to Buttercup and Magnolia.
Hahnemann continued practicing and researching homeopathy, as well as writing and lecturing for the rest of his life. He died in 1843 in Paris, at 88 years of age, and is entombed in a mausoleum at Paris's Père Lachaise cemetery.